With Beta coming I was asked about Tactics and though this might be useful distinction for nascent commanders.
All men can see these tactics whereby I conquer, but what none can see is the strategy out of which victory is evolved.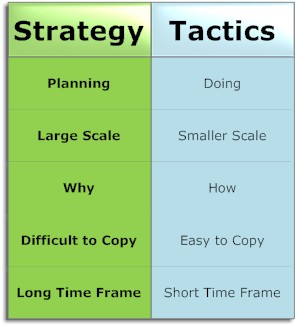 Strategy
is immutable; it is a Big Picture look at a problem that focuses upon the entire forest and not individual trees. Military concepts such as objective, offensive, simplicity, unity of command, mass, economy of force, maneuver, surprise, and security represent the timeless principles of strategy. Why do you think Sun Tzu's
The Art of War
has been a best seller for thousands of years and translated into every imaginable language? Because it teaches
strategy
and the lessons of strategy are timeless. They are bound to our very nature as humans.
Tactics
vary with circumstances and, especially, technology. If I were to teach you how to be a soldier during the American Revolution, you would learn how to form and maneuver in lines, perform the 27 steps in loading and firing a musket, and how to ride and tend to a horse. Naturally, yesterday's tactics won't win today's wars – but yesterday's strategies
still
win today's wars… and will win them tomorrow and into the future.
So, tactics present a Small Picture perspective where individual trees are in focus but the Big Picture of the forest is not. Just as your eyes have to look up from this page to refocus on the larger room you're reading it in, so strategy and tactics require a different focus.
Strategy without tactics is the slowest route to victory. Tactics without strategy is the noise before defeat.



Quotes from Sun Tzu