We wanted to see what half a warband could do if they attacked at an off peak play time. So while everyone else was a sleep we locked Thunder Mountain, Caledor and Praag, differnet players took part but we never had more than 14 or 15.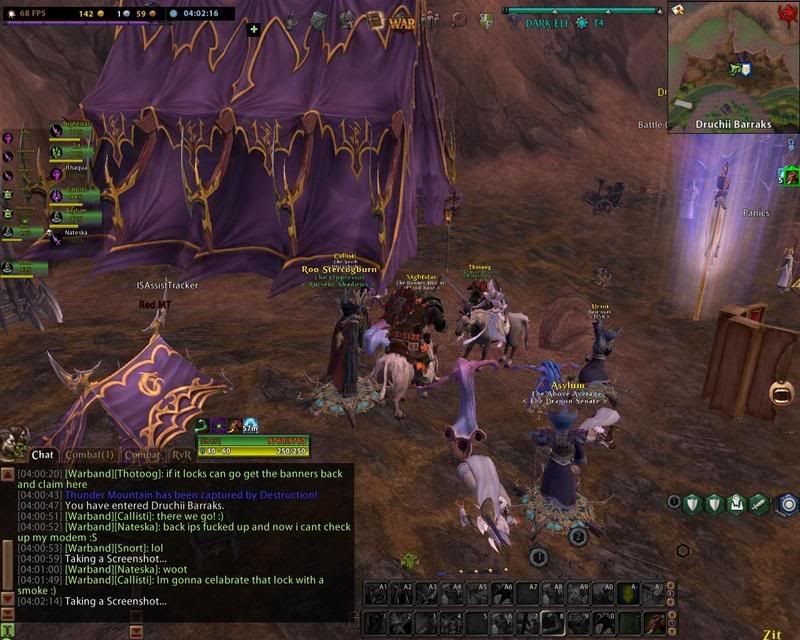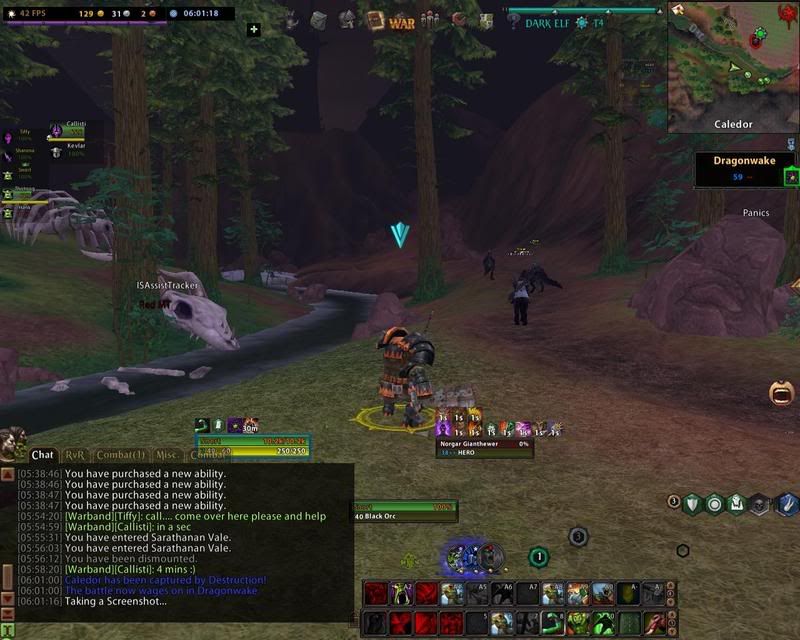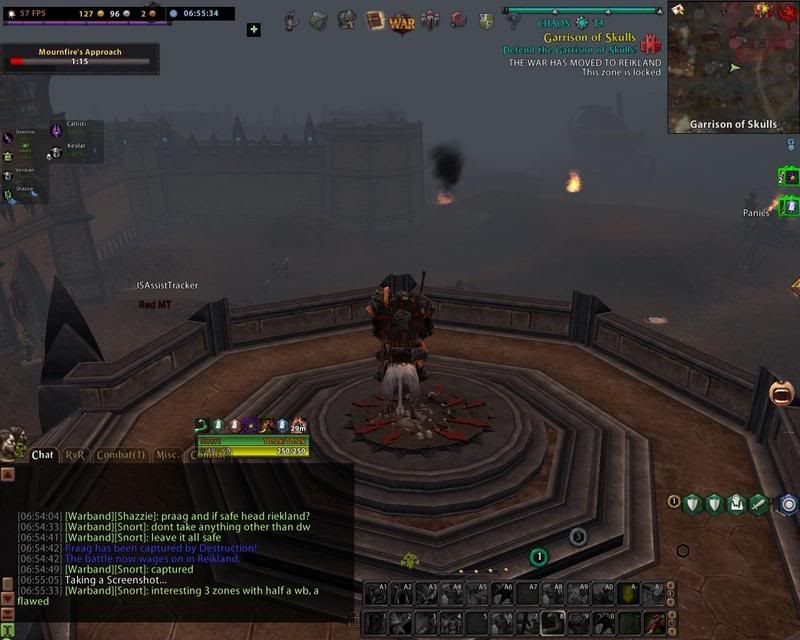 Half a warband can lock 3 zones, this needs to be fixed.
Edit: It strikes me that a server transfer is potentially a fix to the issue of late night attacks. more players means greater off-peak activity.